Handbag limitations, part two
Further proof that even the most fabulous and coveted of purses cannot save some train wrecks: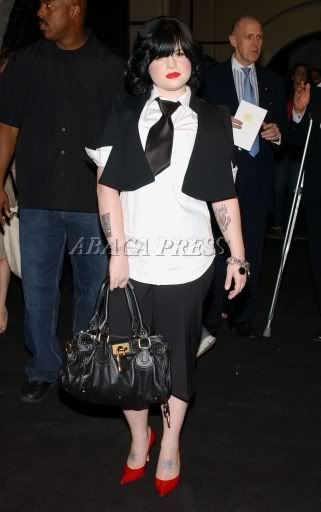 Photo courtesy of
the Fug Girls
Ladies, please don't do this to yourself or your beautiful handbags. Invest in a large, reflective surface and consult it (preferably while sober and in a well-lit room) before leaving the house. Also, please note: it really is not necessary for your lipstick to match your shoes. Thank you.